The Bahamas is a tropical paradise located in the Atlantic Ocean. With its beautiful beaches, crystal-clear waters, and vibrant culture, it is the perfect destination for a relaxing vacation. In this travel guide, we will provide you with all the information you need to plan a trip to the Bahamas, including top attractions, the best things to do, and insider tips for a memorable experience.
Getting to the Bahamas:
The Bahamas is easily accessible by air, with many major airlines offering direct flights to Nassau, the capital city. From there, you can take a local flight or ferry to other islands in the archipelago. If you're coming from the United States, Miami, Florida, is a popular starting point, with many flights to Nassau.
Top Attractions Bahamas: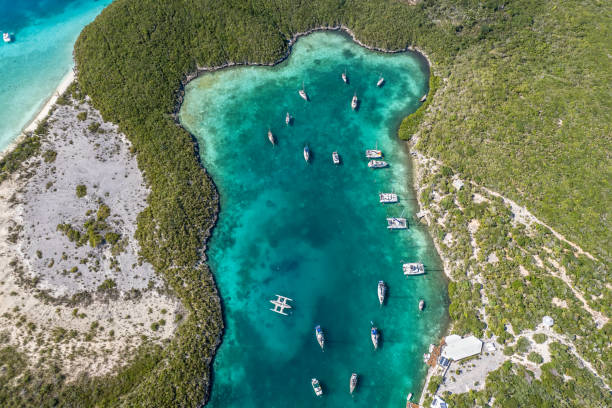 Nassau: Nassau is the capital city of the Bahamas and a hub of activity. Take a stroll through the historic district, visit the stunning colonial-era buildings, and sample the local cuisine.
Paradise Island: This small island is located just off the coast of Nassau and is home to the famous Atlantis resort. Here, you can enjoy the pristine beaches, explore the marine life at the resort's aquarium, or hit the casino.
Exuma: This chain of islands is known for its stunning beaches and turquoise waters. Snorkel or swim with the famous pigs at Pig Beach, visit the rocky cliffs of Thunderball Grotto, or simply relax on the sandy shores.
Andros Island: The largest of the Bahamas' islands, Andros is a nature lover's paradise. Hike through the lush tropical forests, spot rare bird species, or take a dip in one of the island's many blue holes.
.
Where to Stay in the Bahamas: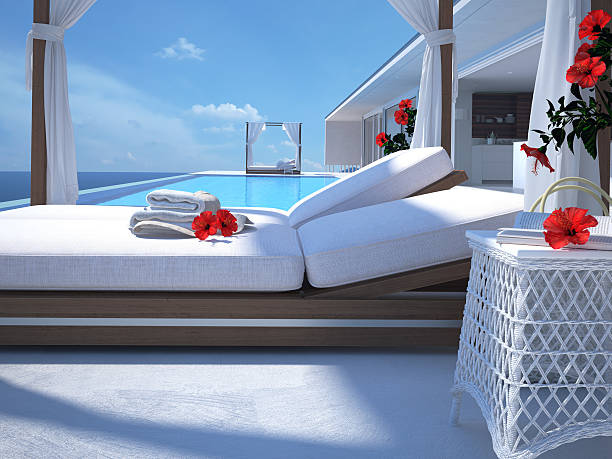 Atlantis Paradise Island Resort: This iconic resort is located on Paradise Island and is known for its stunning architecture, world-class amenities, and abundant marine life.
Sandals Royal Bahamian: This all-inclusive resort is located on Nassau's Cable Beach and offers luxurious accommodations, fine dining, and a variety of activities and entertainment options.
The Cove Atlantis: This upscale resort is part of the Atlantis complex and offers private beaches, exclusive pools, and chic rooms and suites.
One&Only Ocean Club: This elegant resort is located on Paradise Island and is known for its stunning gardens, impeccable service, and world-class spa.
Rosewood Baha Mar: This stylish resort is located on Nassau's Cable Beach and offers spacious rooms, fine dining, and a variety of activities and entertainment options.
The Bahamas Collection: This group of boutique hotels offers a variety of accommodations across the Bahamas, including beachfront cottages, villas, and inns.
SLS Baha Mar: This luxury resort is located on Nassau's Cable Beach and offers contemporary rooms and suites, multiple dining options, and a variety of activities and entertainment options.
.
Best Things to Do in the Bahamas: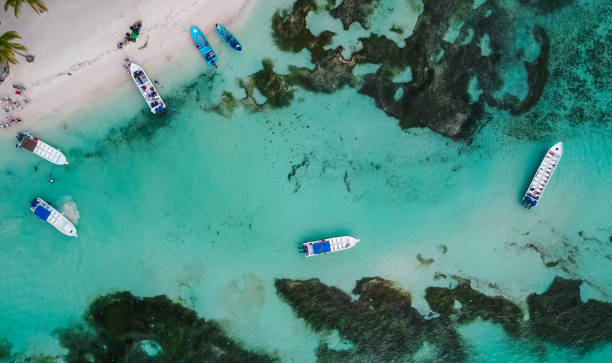 Snorkeling and Diving: The Bahamas is renowned for its rich marine life, and there are plenty of opportunities to see it up close. Head out on a snorkeling or diving excursion to explore the coral reefs and encounter colorful fish and other sea creatures.
Boat Tours: A boat tour is a perfect way to see the Bahamas from the water. Whether you opt for a sailboat, catamaran, or speedboat, you'll get to take in the breathtaking views and relax in the sun.
Fishing: The Bahamas is a popular destination for sport fishing, with a variety of species, including marlin, tuna, and wahoo, to be caught. Book a fishing charter for a day out on the water.
.
Insider Tips:
Pack for the heat: The Bahamas is warm and sunny year-round, so be sure to pack light and comfortable clothing, as well as a hat, sunglasses, and sunscreen.
Explore beyond Nassau: While Nassau is a popular destination, there are many other islands to discover in the Bahamas. Consider staying on one of the smaller, less touristy islands for a more authentic experience.
Try the local cuisine: Bahamian cuisine is a fusion of African, Caribbean, and British influences, with seafood being a staple. Try dishes like conch salad, cracked conch, and johnnycake for a taste of the local flavors.
The Bahamas is a wonderful destination for a tropical vacation, with something for everyone. Use this guide to help plan your trip and make the most of your time in this beautiful country.
==================================END=====================================================
You may also like our other web stories :
Welcome to our online store! We offer a wide variety of products for all of your needs, whether you're looking for something for your furry friend or to spruce up your home.
For pet lovers, we have a selection of high-quality pet products to keep your beloved companions happy and healthy. From trendy accessories to practical items, we have everything you need to pamper your pets.
If you're in the market for a new rug, we offer a range of beautiful Persian rugs in a variety of styles and colors. These handmade rugs are sure to add a touch of luxury and style to any room in your home.
In need of some relaxation? We have a variety of hammocks, porch swings, and bean bags to help you kick back and unwind. Or, if you're looking to host a party, check out our liquor dispensers and barbeque grills. We even have fire pits to keep you warm on cooler nights.
We also carry a range of home decoration items, including lights and other decorative pieces to help you personalize your space. And for the home chef, we have a selection of kitchen appliances to make meal prep a breeze.
Thank you for considering our store for all of your shopping needs. We hope to see you soon!