Jackson Hole, Wyoming! A scenic and adventure-packed destination known for its stunning mountains, lush forests, and abundant wildlife.
First and foremost, let's talk about transportation. If you're flying in, Jackson Hole Airport is the closest, but you can also fly into the nearby town of Idaho Falls and drive the remaining distance. Once you're in Jackson Hole, you can rent a car, take a shuttle, or use public transportation to get around.
Next up, lodging a place to stay. You'll find a variety of options, from luxurious resorts to cozy cabin rentals. For a truly authentic Jackson Hole experience, consider staying in a cabin in the Teton Mountain Range.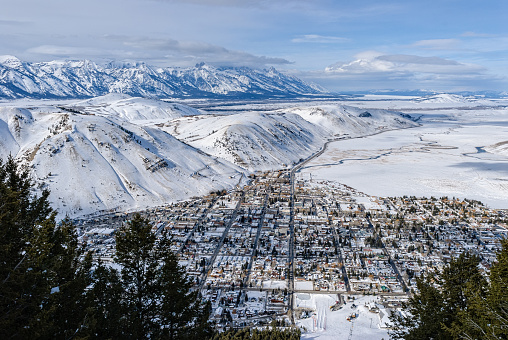 When it comes to outdoor activities, the possibilities are endless. Take a scenic hike, go fishing or rafting in the Snake River, or visit the National Elk Refuge for wildlife viewing. If you're looking for a real thrill, try paragliding or bungee jumping.
Foodies will love Jackson Hole, as it offers a diverse range of dining options, from casual cafes to upscale restaurants. Try the local cuisine, which includes wild game and fresh trout. And don't forget to visit the Jackson Hole Farmers Market for fresh, locally sourced produce.
Lastly, don't miss the chance to explore the town of Jackson itself. Walk down the charming streets, peruse the art galleries, and visit the National Museum of Wildlife Art.
Jackson Hole: In Winter
For winter sports enthusiasts, Jackson Hole Mountain Resort is a must-visit. This ski resort offers world-class skiing and snowboarding opportunities, as well as snowshoeing, sledding, and more.
If you're a history buff, be sure to visit the Jackson Hole Historical Society and Museum, where you can learn about the area's rich Native American and Western history. You can also visit the historic Jackson Hole Playhouse for a show, or take a guided tour of the Jackson Hole Rodeo, one of the oldest rodeos in the country.
For those interested in the natural world, take a visit to Grand Teton National Park, just a short drive from Jackson Hole. Here you'll find majestic mountains, crystal-clear lakes, and an abundance of wildlife, including moose, bison, and bears. Take a scenic drive, go on a backcountry hike, or rent a boat for a relaxing day on the water. And for a truly unique experience, consider booking a hot air balloon ride for a breathtaking bird's eye view of the region.
In addition to all of these activities, there are plenty of events and festivals throughout the year, including the Jackson Hole Fall Arts Festival, the Jackson Hole Wildlife Film Festival, and the Jackson Hole Food and Wine Festival. So, as you can see, there is no shortage of things to see and do in Jackson Hole. Start packing your bags and head to this beautiful corner of Wyoming for an unforgettable vacation.
In conclusion, Jackson Hole offers a unique blend of scenic beauty, adventure, and cultural experiences. Whether you're looking to relax or get your adrenaline pumping, this destination has something for everyone. Start planning your trip today!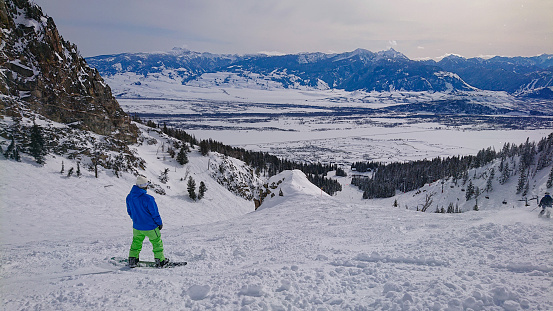 ===============================END===============================================
You may also like our other web stories :
Welcome to our online store! We offer a wide variety of products for all of your needs, whether you're looking for something for your furry friend or to spruce up your home.
For pet lovers, we have a selection of high-quality pet products to keep your beloved companions happy and healthy. From trendy accessories to practical items, we have everything you need to pamper your pets.
If you're in the market for a new rug, we offer a range of beautiful Persian rugs in a variety of styles and colors. These handmade rugs are sure to add a touch of luxury and style to any room in your home.
In need of some relaxation? We have a variety of hammocks, porch swings, and bean bags to help you kick back and unwind. Or, if you're looking to host a party, check out our liquor dispensers and barbeque grills. We even have fire pits to keep you warm on cooler nights.
We also carry a range of home decoration items, including lights and other decorative pieces to help you personalize your space. And for the home chef, we have a selection of kitchen appliances to make meal prep a breeze.
Thank you for considering our store for all of your shopping needs. We hope to see you soon!