Welcome to Lake Tahoe, one of the most beautiful destinations in the United States. Whether you're an outdoor enthusiast, a foodie, or simply looking to relax and recharge, Lake Tahoe has something to offer for everyone. In this travel guide, we'll cover everything you need to know to make the most out of your visit to this stunning location.
Getting to Lake Tahoe: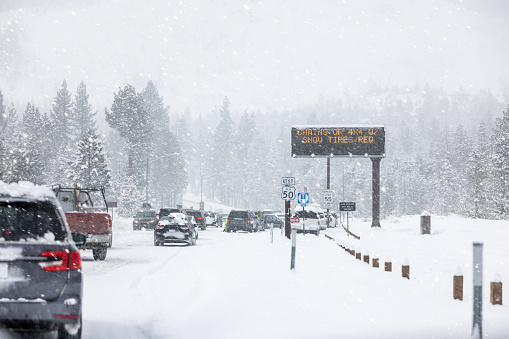 Lake Tahoe is located in the Sierra Nevada mountain range and can be reached by car, plane, or bus. The closest major airport is Reno-Tahoe International Airport, which is about an hour's drive from Lake Tahoe. If you're driving from San Francisco, the drive takes about four hours. Alternatively, you can take a bus from major cities such as San Francisco or Sacramento.
Where to Stay: In Lake Tahoe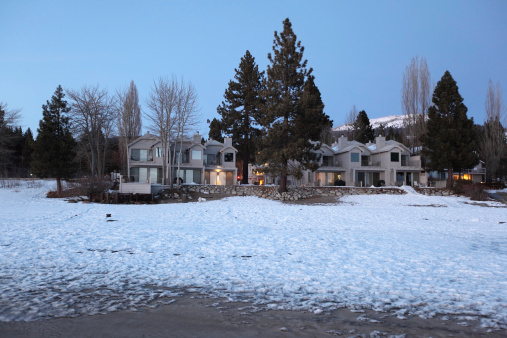 Lake Tahoe offers a wide range of accommodation options to suit every budget and style. From luxury resorts to budget-friendly motels, you'll find a place to stay that fits your needs. For those who want to be close to the lake, there are many lakeside resorts and cabins available for rent. If you're looking for a more urban experience, there are also many hotels and motels in the nearby towns of South Lake Tahoe and Tahoe City.
Things to Do in Lake Tahoe: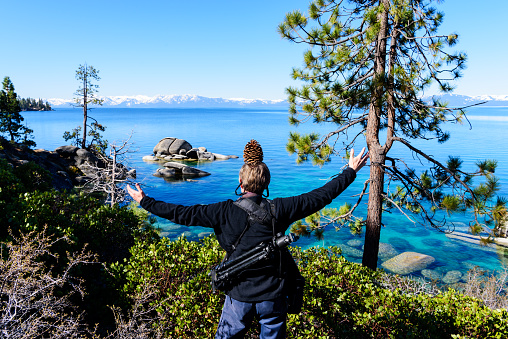 Lake Tahoe is a nature lover's paradise. The lake itself offers many water activities such as boating, kayaking, and stand-up paddleboarding. For those who prefer to stay on land, there are many hiking and biking trails to explore. In the winter, Lake Tahoe transforms into a winter wonderland, offering world-class skiing and snowboarding at resorts such as Squaw Valley and Heavenly Mountain.
Food and Drink:
Lake Tahoe has a thriving food scene, with many restaurants serving up locally-sourced ingredients and delicious cuisine. For a true Lake Tahoe experience, be sure to try the famous trout, which is caught from the lake and served in many local restaurants. There are also many bars and breweries in the area, offering craft beers and cocktails made with locally-sourced ingredients.
Overall, Lake Tahoe is a must-visit destination for anyone looking for a stunning natural setting, an array of outdoor activities, and a vibrant food and drink scene. Whether you're planning a romantic getaway, a family vacation, or a solo trip, Lake Tahoe is the perfect place to create memories that will last a lifetime.
=======================================END=====================================================
You may also like our other web stories :
Welcome to our online store! We offer a wide variety of products for all of your needs, whether you're looking for something for your furry friend or to spruce up your home.
For pet lovers, we have a selection of high-quality pet products to keep your beloved companions happy and healthy. From trendy accessories to practical items, we have everything you need to pamper your pets.
If you're in the market for a new rug, we offer a range of beautiful Persian rugs in a variety of styles and colors. These handmade rugs are sure to add a touch of luxury and style to any room in your home.
In need of some relaxation? We have a variety of hammocks, porch swings, and bean bags to help you kick back and unwind. Or, if you're looking to host a party, check out our liquor dispensers and barbeque grills. We even have fire pits to keep you warm on cooler nights.
We also carry a range of home decoration items, including lights and other decorative pieces to help you personalize your space. And for the home chef, we have a selection of kitchen appliances to make meal prep a breeze.
Thank you for considering our store for all of your shopping needs. We hope to see you soon!